Bad Wolf named Fastest Growing Business in Wales, fastest growing creative firm in Wales and fastest growing business in Cardiff at Fast Growth 50.
The Fast Growth 50 awards were held in Cardiff on the 8th November 2019.
Chief Operating Officer, Natasha Hale, said "It is an incredibly exciting time to be part of such a vibrant business community in Cardiff. These awards clearly demonstrate the impact that the creative industries can have on the economy as a whole in Wales. TV productions on the scale of His Dark Materials mean that the majority of Bad Wolf's turnover goes back into production. Not only does this mean that the money ends up on screen, but it also has a significant impact on the local skill base and our Welsh suppliers. It also allows Bad Wolf to support Screen Alliance Wales' training and education projects."
The BBC / HBO series His Dark Materials has become the most successful new drama launch on any UK channel since 2014 with 7.2 million viewers.
Bad Wolf is currently in production with the second seasons of His Dark Materials and A Discovery of Witches, as well as new series I Hate Suzie and Industry.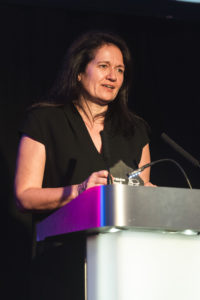 Photo: Polly Thomas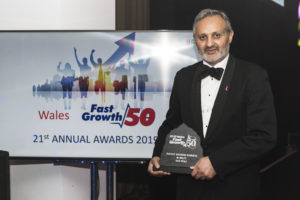 Photo: Polly Thomas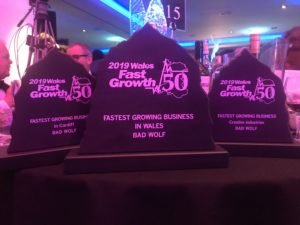 Photo: Polly Thomas