Although the creative industries have undergone a resurgence in Wales in recent years, this has not shielded them from the mass disruption and instability caused by the COVID-19 pandemic.
In such difficult times, Bad Wolf realises how important it is to support and encourage smaller creative organisations in our community and industry, many of whom have had to deal with unprecedented disruptions to their operations.
However, times of great adversity often breed extraordinary resourcefulness and ingenuity, and we're proud to see that our partner organisations are no exception.
We're so proud of the creativity shown by our partners in the face of this crisis that we wanted to shine a light on them right here.
Read below to check out what they're doing:
Our friends at Screen Alliance Wales have partnered with The Cardiff Commitment [link] to produce the 'Diff Diaries': a project for children and young people in Cardiff to share their experiences of COVID-19 through weekly diary entries. Click the link HERE to find out more or submit your story!
Through their social media channels, SAW have also been running their 'First Job' series, showing us the many different ways that people in the industry got their break.
For any young budding filmmakers out there, SAW is supporting the University of South Wales' Student Film & TV Awards, which will happen at some point early in the 2020-21 academic year. The deadline to enter has now been extended to Friday 24th July and you can enter HERE.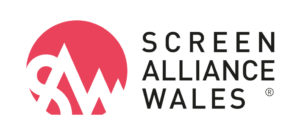 We're excited to see that the Iris Prize LGBT+ Festival 2020 will be going ahead in October, although the exact format is still to be determined.
In the meantime, Iris has made three short films from their archive available for FREE on their YouTube channel. The films are all directed by women who have made short films with the £30,000 Iris Prize.

Our friends at Hijinx Theatre launched their first ever online festival, Hijinx Online. They showed archived shows and brand-new material – with a world premiere screening of their latest short film, The Matthew Purnell Show (part-filmed at our very own Wolf Studios Wales!) AND hosted a virtual End of Festival Party!
You can stream The Matthew Purnell Show HERE!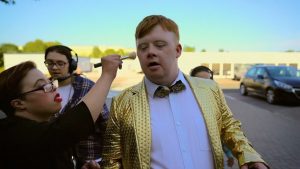 The TV and Film training provider hasn't let lockdown hamper their efforts! They're still taking applications for crew and actors via their Facebook page and, with productions temporarily halted, you can catch up with their previous short films on their YouTube channel.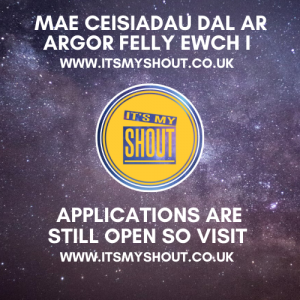 Photo credit: Aled Llyr Griffiths (@aledgriffiths_)